Acoustic Guitar Bass Stands
the safest design in its most elegant form
The Solid Ground Acoustic Guitar Bass Stand is the only bass stand that combines the safest design ergonomics with beautiful natural hardwoods.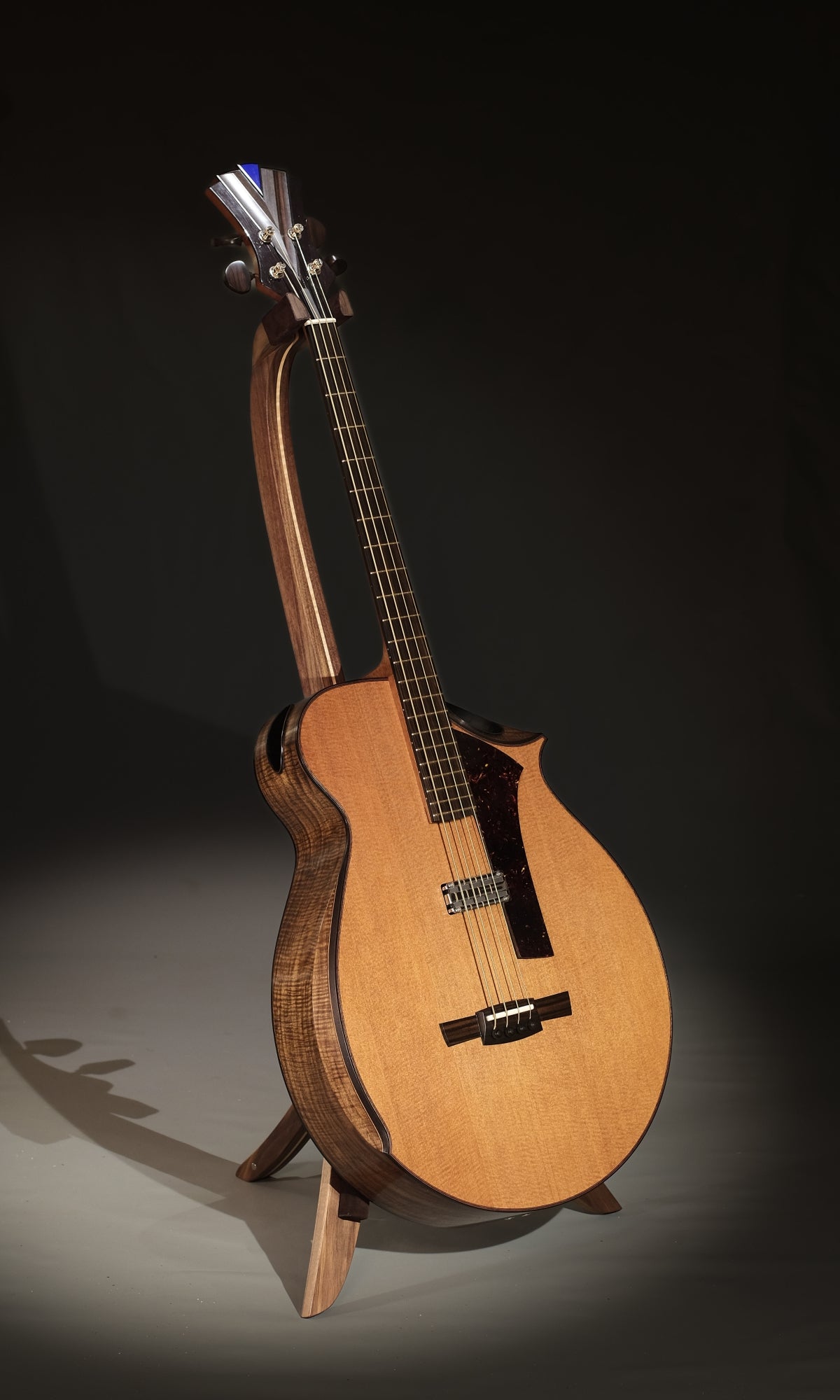 -Complements even your finest acoustic bass guitar
-Safe & secure for your peace of mind
-Stable 3-point stance
-Easy foldable design
-No assembly required
-Standard and Wide yokes
-Custom yokes available
-Multiple wood combinations
-Drawstring carry bag included
-FREE Domestic USA Shipping
Ordering a Solid Ground Acoustic Guitar Bass Stand...
Special Order Only - This acoustic guitar bass stand can be created in all our standard wood combinations and available at the same price levels as our other stands. To orders yours, please fill out the email form below and mention "acoustic guitar bass stand" in the comments. We'll be in touch to finalize the details with you.
Let us build one for your special acoustic bass guitar!
Solid Ground Stands LLC
8270 East 41st Street - Tulsa, OK - 74145 - 918.688.6790 - info@sgstands.com