The PickBox
The PickBox by Solid Ground Stands holds a plethera of guitar picks, capos, etc. in a stylish way. Handmade in the USA from beautiful natural hardwoods like sapele, cherry, walnut, curly maple, bubinga, chechen, and morado.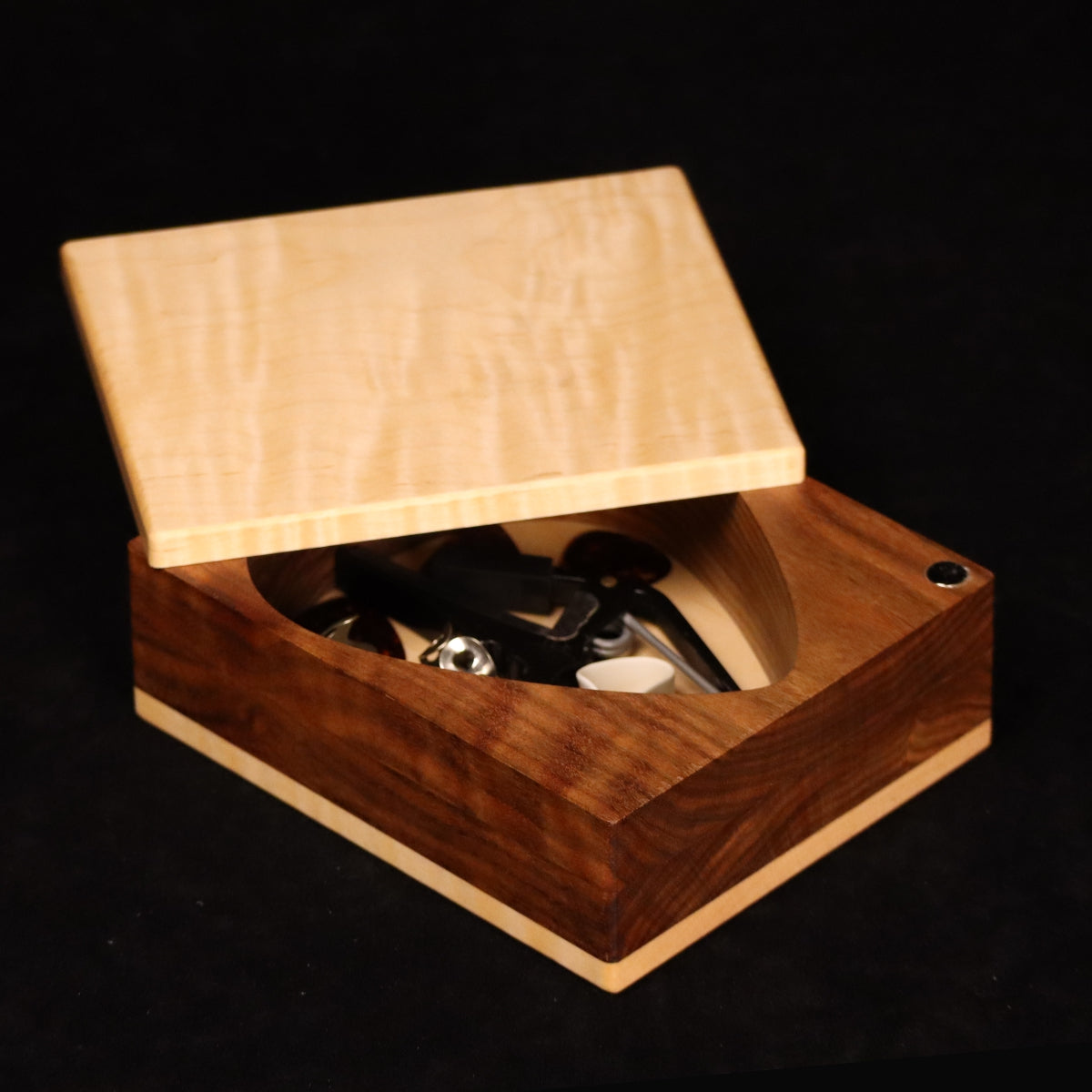 -Premium hardwoods
-Natural oil finish
-Unique easy-to-use design
-Magnetic closure
-Large enough for capos
-Great gift idea!
-FREE Domestic USA Shipping
Solid Ground Stand LLC
8270 East 41st Street - Tulsa, OK - 74145 - 918.688.6790 - info@sgstands.com